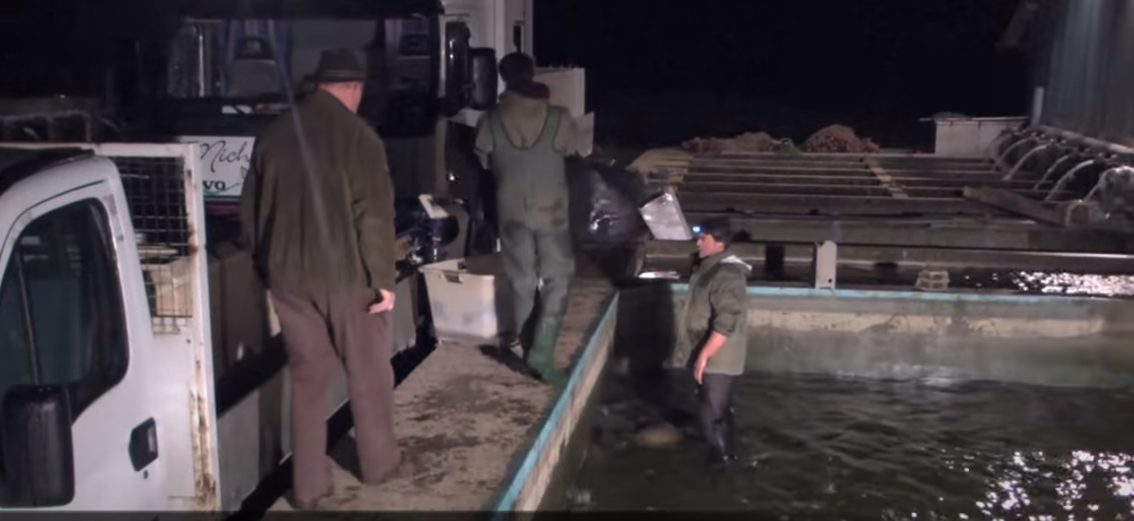 testimonials Thanks for the kind comments everyone...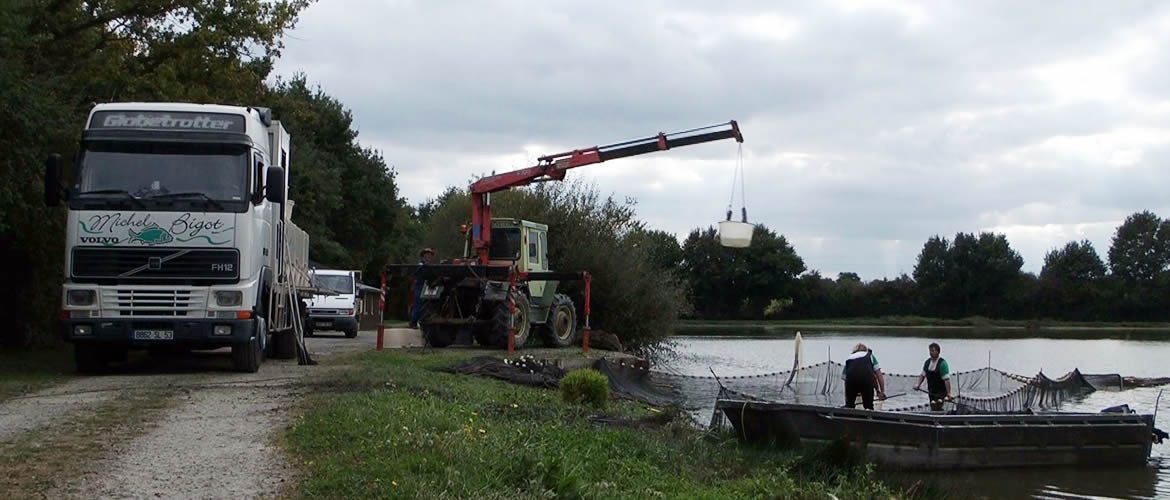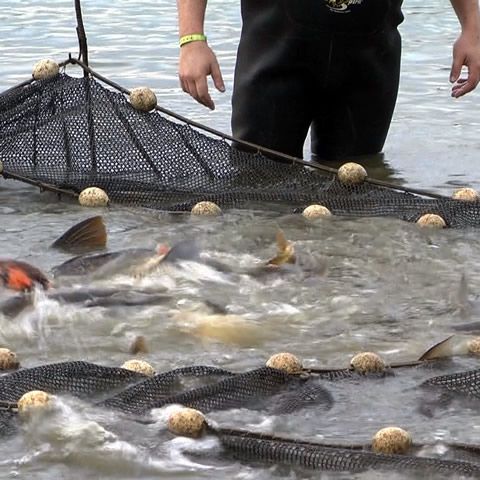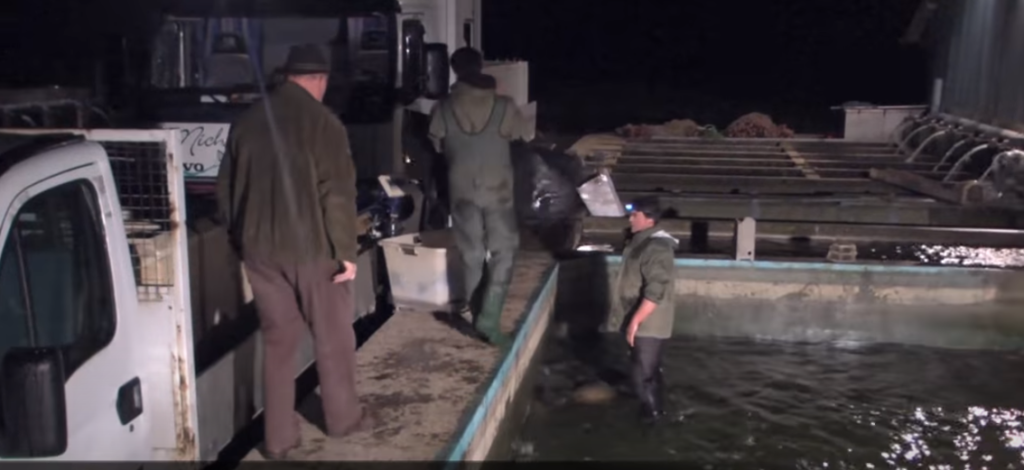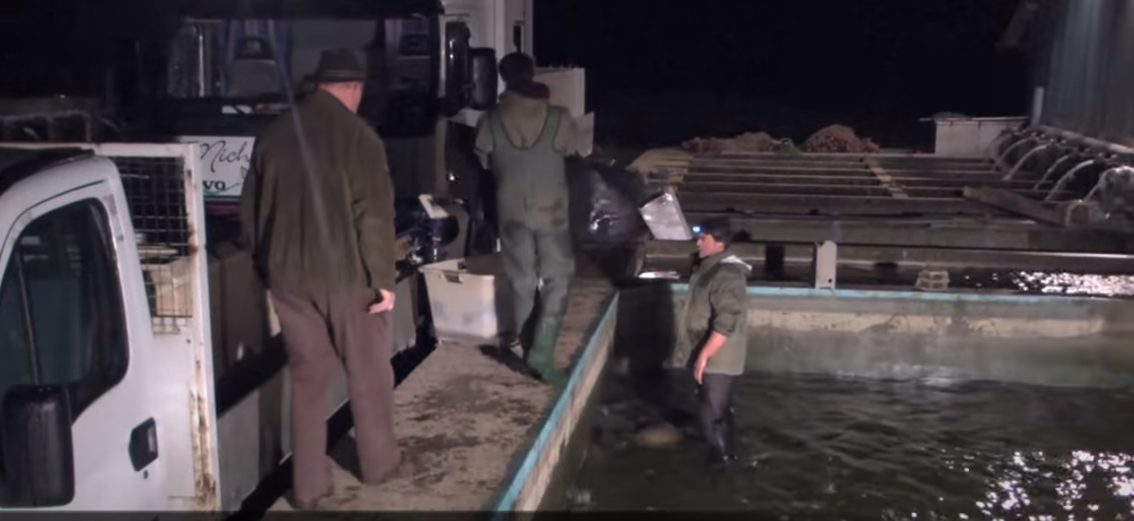 Anyway, big thanks again to everyone, yourself of course, and Laurent and his great team.
Julian Baskcomb
Le Moulin de Boutineau
Lillybelle's second stocking from Bigot Pisciculture
We are pleased to say that we decided to top up the stock at Lillybelle from Bigot Pisciculture once more. We are extremely pleased with the carp which are all in great condition and settling in well. It's always a pleasure to deal with the 'Team Bigot'. A big thank you to everyone involved.
Richard Owen
Lillybelle
Bigot fish are absolutely stunning and a real credit to them.
Doug and Sue Summers
We were spoilt for choice
In December 2016 we (Andrew and Lyn Holland) from The Retreat Lake were invited to choose the fish we had ordered earlier in the year. We didn't have much notice but this wasn't a problem because we understood that the right conditions to net and transport the fish to their new home were important. All… Lire plus « We were spoilt for choice »
Lyn and Andrew Holland
Truly a family business
As with all new purchases it is a gamble especially with live fish, so I can only reassure you how pleased I have been with the entire Bignot operation. Everything promised on the website was delivered and the people both professional and extremely pleasant – it truly is a family business. Not forgetting of course… Lire plus « Truly a family business »
Philip Keeble
Thanks again for a superb service
A first class experience of ordering new carp stock through Bigot Pisciculture. Great communications and the ability to visit and personally select carp was an experience I am keen to repeat. See you next winter Bigot and thanks again for a superb service.
Anon
What a fantastic set up you have
Hi Shirley, I contacted you some time ago regards some small carp for my lake. I just wanted to say that I am very good friends with Doug Summers. He has just had a stocking from yourselves. Within that order I had 25 small carp for my lake. Kingfisher pools. I just want to say… Lire plus « What a fantastic set up you have »
Mark Doran
Well impressed with everything
Hi guys, thanks for the delivery of my new carp, well impressed with everything, will pass your name around, will contact you next year for the big one, or two, hope you can supply me, Cheers, Nick
Nick Maile
Couldn't be happier with it from start to finish
What a day, the Bigot team are the most professional, friendly and effective netting team I have ever come across! I would recommend them to anybody in a heartbeat! They claimed to catch 95% as everybody does, but they actually did! Couldn't be happier with it from start to finish. Thank you.
Jim Pearce
What an experience
My first visit to Bigot fish farm, what an experience, From the off all the staff were very polite and friendly. The owner Laurent was very helpful and knowledgeable. Mr Bigot senior was on hand to provide a list and running total and generally oversee and advise, and Shirley what can i say?. From my… Lire plus « What an experience »
Neil Shipman
La Carriere
Many thanks once again to Team Bigot
January saw the delivery of a further 22 pristine carp to Lillypool Lake from the Bigot Fish Farm. We would just like to say many thanks to everyone involved. As always, a great experience.
Martin Kilby
Lillypool
Laurent was terrific
Having bought my lake in early 2014 , I made contact with the Bigots about fish for next year. A fast response was sent which was very explanatory. Great. February 2015 and it was time to get on the blower, the call was made to Shirley and what a helpful young lady , but I… Lire plus « Laurent was terrific »
Tom Giese
Thank you Laurent and the boys
We would like to post a thank you and a Well Done to Laurent and his Team for the professional, and successful Netting of Silver fish at Flores, he and his team managed to get 90 % of the fish, considering the lake wasn't drained at all, the team worked hard in very cold conditions.… Lire plus « Thank you Laurent and the boys »
Colin, Helen & Alan
Very impressed with their professionalism and ease in which they operate.
Lee Gray
I was very pleased with the fish
I was very pleased with the fish, especially the three larger carp. I would also like to say what a nice man Laurent is, very pleasant and willing to take the time to answer all my questions. Once again thank you for all your help and I will be doing business with you again.
James Clavin
Thanks again Laurent
Hi Laurent. I have been meaning to email you to say thank you for your superb hospitality and the superb fish we brought from you back in November 2013. I don't know if your remember us, my name is Karl and my wife's name is Blair we have the small lake at St Ellier du… Lire plus « Thanks again Laurent »
Karl and Blair
I cannot recommend Laurent Bigot's enterprise highly enough
I cannot recommend Laurent Bigot's enterprise highly enough. From ordering through a delightful and helpful English speaking Shirley, to delivery of the fish themselves, the entire process was very professional. The carp are transported in superb purpose built containers, and even though they had travelled a fair way, arrived fully of energy and stress free.… Lire plus « I cannot recommend Laurent Bigot's enterprise highly enough »
Gillian and Terry Chamberlain
The fish care was very impressive from the start
We first made an enquiry on Bigot's website in May 2015, Shirley responded very quickly and professionally with lots of information and advice regarding stocking a carp lake in France, which we were in the process of purchasing. Shirley was very understanding ( and patient until the purchase was finally completed ) then offered very… Lire plus « The fish care was very impressive from the start »
Andy and Michelle from Brittany
I would thoroughly recommend Bigot Pisciculture to anyone wishing to buy quality carp in France
Martin and Sue Taylor